You shouldn't be measuring KPIs

I wonder how much money must be squandered in this country each year by middle management folks writing & compiling management reports.
It's not that I don't see the value in the data it's simply that I don't understand the level to which these sorts of processes still require human intervention.
With many businesses we deal with we're either involved in a great deal of the business' turnover as regular online transactions or we provide ERP & CRM functionality that captures a great deal of offline sales & management data in a great deal of detail.
As a result we are able to usually answer very specific KPIs very easily. Far more easily in fact - through interrogating the database - that our clients would be able given the reports they tend to ask for and consume.
Don't waste your time - automate.
So before you invest any time building a management report or calculating a KPI - or before you accept this information from a colleague - ask yourself; could our IT department or our ERP provider automate this process for me?
Frequently the answer is "yes" so you will have saved a huge amount of time each month and no doubt increased the accuracy and visibility of the information in the process.
If the answer is "no" then I would suggest you have identified a serious flaw in the way information is gathered and collated in your organisation and I would look to fix that as soon as possible.
What should I actually measure?
Simple, effective KPIs are a concept very close to my heart so over the next few weeks I will be looking in detail at what data you really must be collecting and how to get the most from your KPIs.
Why not have these stories sent straight to your inbox by simply signing up for my weekly bulletin today.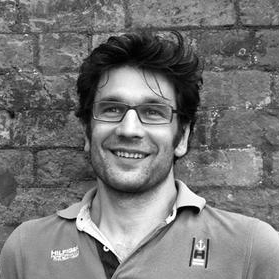 Rumsfeld's Law
is written by
Jim Morrison
; founder of
twiDAQ
and owner of
Deep Blue Sky Digital
, a full service digital agency in Bath, UK.