Work on Holiday

It probably doesn't feel like it but we all spend almost 10% of our working lives on holiday.
Most of us, if we're heavy email users and usually quite responsive folk will set up an auto-responder, the typical "Out of Office" response, and will try our damnedest to switch off from work while we're relaxing with our friends and family.
Keep Working
That's fine, up to a point, but what if there was a way to work while you we're away on holiday? A way to effectively communicate with your contacts, to engage with them, to keep them interested and to continue to impart your wisdom... all while you were sunning it on the side of a mountain, all without an Internet connection, all without thinking about it?
Well - woohoo - there is. We've already talked about it. That's right; it all starts with that dreaded out of office auto-responder.
Jazz it Up
Next time you're going away on leave put a little time aside to craft something a little different in place of your standard auto-responder. Treat it like any marketing project. Think about it from your contact's perspective, think about keeping them engaged, entertaining them and interacting with them.
Having just been on holiday I can promise you that it works. I'm still experimenting with the medium but while on my most recent sojourn I swapped out the usual uber-professional uber-dry "I'll be back on the nth and really won't be checking my email" with a familiar, jovial and personal missive about where I was going and why.
Keep Connecting
Within this email was also a clear, simple way to connect with me even while away via one of the many social media channels we all engage with. Most obviously I encouraged the reader to sign up to this very blog and it was wonderful to get home to find that so many of you lovely folk had done so in my absence. If you haven't done so yet - it only takes a second.
Failing that there were links to my LinkedIn profile and that of my lead business Deep Blue Sky and of course to my Twitter stream.
Stay Pro-Active
I've had a remarkable response from regular contacts about the auto-responder; either through seeing the sign-ups and connections happening or through direct feedback from clients and colleagues - it's been a hugely successful experiment - but it's still a very passive medium and only really reaches the people you already know (if your auto-responder, like mine, is set to only go to people in your Contacts).
In a couple of weeks I'll be discussing how to keep actively connecting with people while you're away too.. again without disrupting your holiday. If you're interested in reading this piece "Don't post on Social Media" then let me know and I'll be in touch when it's published.
In the meantime if you're heading off this Autumn and planning to join the movement for better Out of Office replies or even if you've seen a classic one over the Summer then do let me know - just drop a comment on the bottom of this post; I'd love to see what you've come up with or what you've found!
2

Comments on this post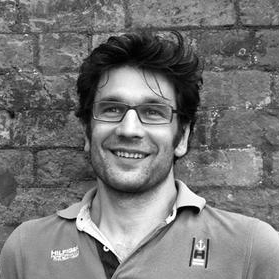 Rumsfeld's Law
is written by
Jim Morrison
; founder of
twiDAQ
and owner of
Deep Blue Sky Digital
, a full service digital agency in Bath, UK.