Why should I send an e-newsletter?

The platform we use to build websites - sites like this one - comes with a whole raft email marketing functionality baked in. So when we put a site together for a client and they tell us they don't intend to send an email newsletter I feel like sticking my fingers in the nearest power socket.
Admit it. Whether your a B2B, B2C, service or product business your very best customers are your referral customers....
... and email marketing, when done properly, is still one of the very best ways to nurture, cultivate and harvest the full potential crop of referral customers.
So if you're not sending a regular email newsletter here's how you need to started:
Set a fixed schedule - and stick to it.
Decide amongst your team on a fixed schedule for the newsletter. If you're going to write the thing by hand - which is fine - then make sure everyone involved knows when their copy deadlines are.
Regularity is far, far more important than frequency. Send every week or every three months... but pick a schedule and stick to it.
Source content from everywhere.
Get everyone involved; every department should have some news that will show your customers and leads that you're a pro-active, forward moving business they want to be involved with.
Involve your customers too - interview, gather testimonials, discover their success stories and spread the word.
Your marketing department is not your voice!
No-one's interested in what your marketing department has to say. A newsletter is not a direct sales tool - that's a different project entirely.
By getting individuals across the company involved you'll naturally bring real people and real voices into your communications and you know what - that gets well received by the real people at the other end - and it will empower and motivate your staff too.
Proof read by all means but don't send out the same homogenised, keyword optimised, call-to-action marketing drivel that you churn out everywhere else.
Automate it if you can.
Careful - this isn't about automating the content... it's about automating the doing-it-right mechanical and sensible-copy-reuse parts of the exercise.
If possible upload all of the copy first to your website; a news section or a blog where Google, visitors and posterity can find it. Then have your developers automate the process of aggregating that content and sending it out. They can take care of all the Google Analytics click-through tracking loveliness automatically too and it'll save you buckets of time in the long run.
Try it for yourself!
If you don't believe me then let me show you what I mean.
Sign up right here I'll send you a short email with a little tip like this every week.
One email from me to you.
Done right.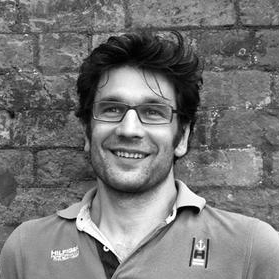 Rumsfeld's Law
is written by
Jim Morrison
; founder of
twiDAQ
and owner of
Deep Blue Sky Digital
, a full service digital agency in Bath, UK.