Not tracking offline sales? You must!

I'm sure you could tell me how many visitors you had to your website yesterday couldn't you?
Hopefully you can also tell me how many sales it made, how many soft enquiries came through it and where all these people came from?
Could you provide the same metrics for your offline sales?
How many calls did you receive last month?
How many sales did your staff make on the phone?
What was their conversion rate?
Where did these calls come from?
If you're like most small businesses then the answers to these questions are "no" - but they needn't be.
You can measure everything efficiently
For most small bricks & mortar businesses - even today - ignoring offline sales means you're ignoring a great bulk of your revenue. All of that referral business, repeat business and much of the business derived from traditional marketing is going un-tracked and misunderstood.
How much time, effort and technology you should invest in tracking your offline sales depends very much on how your business operates, how your sales are made and so forth but understand that getting some simple, effective tracking in place is really very simple indeed.
The best sales are the hardest to measure
What is important to remember is that your business needs to understand exactly where its good sales come from in order to mature and grow. If you continue to ignore offline sales your still stabbing in the dark; not really understanding the extent of the problem you're trying to tackle.
Do something about it today.
I've written & talked in the past about different models for offline sales tracking in the past and there's lots more on Google to explore. I'll also be writing about how to check you've got the basics working later in the year. If you'd like that article delivered to your inbox simply sign up to my weekly bulletin.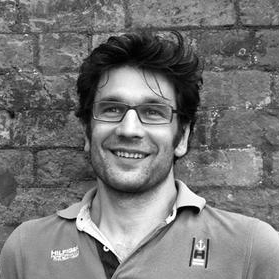 Rumsfeld's Law
is written by
Jim Morrison
; founder of
twiDAQ
and owner of
Deep Blue Sky Digital
, a full service digital agency in Bath, UK.