Fire your Clients

Nobody's perfect. Nor is any client nor any supplier. Over the years I've enjoyed a very many productive, professional, friendly and above all enduring business relationships - some as long as 15 years (my whole professional life).
I've also suffered some disasters.
Clients who can't pay. Clients who won't pay. Clients who don't understand or want to understand what they're asking for, who are too busy to care or simply expect us to provide 24hr support for their daughter's MacBook that she's dropped in the pool on her travels in Thailand.
That Old 80:20 Rule
A common rule in client supplier-relationships is defined by that age old Pareto principal: Eighty percent of your business will come from twenty percent of your clients.
It's also true that eighty percent of your time will be spent servicing twenty percent of your clients.
What's fundamentally important to realise is that while some clients are at the top of both lists - as is right and proper - some clients appear at oposite ends of the lists.
The ones who generate lots of revenue and take no time; keep. These give your business its vitality.
The ones who generate little revenue and take up lots of time; fire. They are destroying your business commercially and they're destroying it emotionally too.
Prune Every 3 Months
Once every three months perform the following simple exercise:
- list your clients by revenue.
- list your clients by time spent
- compare the two
Those who appear low on the first list and high on the second should be given a clear and formal warning that they are in danger of being let-go.
If, after three months, things haven't improved then be brave and sever all ties.
You will probably be doing you both a huge favour.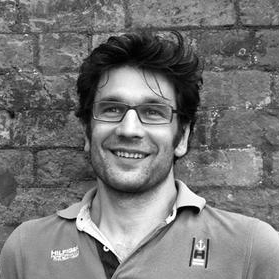 Rumsfeld's Law
is written by
Jim Morrison
; founder of
twiDAQ
and owner of
Deep Blue Sky Digital
, a full service digital agency in Bath, UK.