Engage your worst customers. They're the best you've got.

I'm often asked by clients; "should we be on Twitter?"
The answer is always "yes".
To qualify that slightly.. had the question been "should we, as a business, be actively tweeting" then quite often the answer is "no".
To answer this second question you'd need to ask yourself; are my customers on Twitter and in a frame of mind to engage with me, do I have anything engaging to say and most importantly of all - is it the best use of my time and resources to spend them tweeting at the expense of other possibly more effective marketing activity?
So why the emphatic "yes"?
Evangelise your dissenters.
So that you can capture, turn around and evangelise your most valuable customers: your worst ones.
Any B2C business will have the odd hiccup where a customer, rightly or wrongly, isn't satisfied with the service or product they've received. Often these customers vocalise their dissatisfaction on social networks like Twitter.
The single most important thing you should be doing with Twitter therefore is listening for any comments about your product or service and engaging with those who dissent.
An unhappy customer - when becoming a happy, satisfied and engaged customer - experiences a far more powerful emotional journey than that which a normally satisfied customer experiences.
Be humble, show empathy.
By showing humility, empathy and above all a genuine willingness to solve the issues these people highlight you can turn theses dissenters into powerful evangelists for your business.
If you'd like to know more about how to get the most out of Twitter I'll be covering some other ways to grow and mobilise your following in the coming weeks. Sign up to my weekly bulletin to have these stories sent to you directly.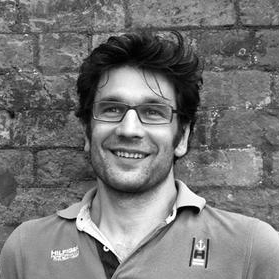 Rumsfeld's Law
is written by
Jim Morrison
; founder of
twiDAQ
and owner of
Deep Blue Sky Digital
, a full service digital agency in Bath, UK.