Business - it's not the size that counts it's the rhythm.

Running a small business is hard work.
As a founder you're probably highly skilled in doing the doing your business does. You probably wear a lot of other hats too; accountant, salesman, tech-support, office manager. Sound familiar?
How then can you make sure everything that needs to get done gets done right, on time and up to standard?
Rhythm. That's all.
A small business is like a little orchestra. A group of people playing different instruments and hopefully playing the same tune.
As it's founder it's all too easy to find yourself trying to play every part, every instrument.
Stop.
Your role - more than any other - is to act as conductor. Inspiring confidence. Keeping time.
A challenge:
I'm going to be writing about how Deep Blue Sky keeps time in a few weeks (sign-up to my bulletin to ensure you see that post) and in the meantime here's a challenge:
Get your team together and write a list of all the important things that get missed.
Put the list in order of long-term importance to the business.
Decide how much time you think each item should get each week.
Draw out a weekly schedule and give every item a slot.
Print the schedule out and stick it to the wall - somewhere highly visible.
Now, for the next few weeks make sure nothing disturbs you or your team when they're concentrating on these tasks.
The biggest impact you can have on your business
Giving your business a clear harmony and rhythm - time each week spent, as a team, working on the business - will have the single biggest impact on the success of your business of any other change you could make today.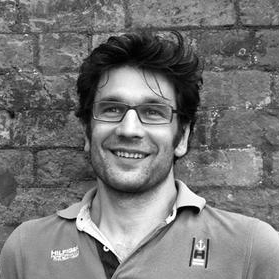 Rumsfeld's Law
is written by
Jim Morrison
; founder of
twiDAQ
and owner of
Deep Blue Sky Digital
, a full service digital agency in Bath, UK.